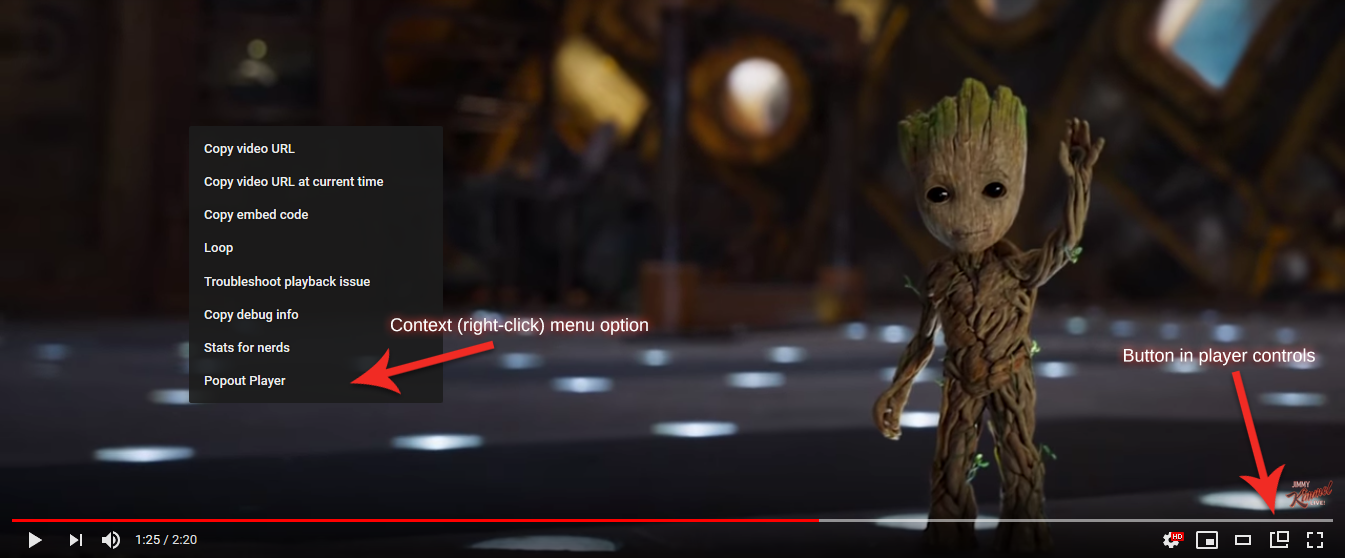 YouTube Popout Player
This browser extension provides a simple way to open any YouTube video or playlist (including videos and playlists embedded in other sites/pages) in a configurable "popout" window which you can freely position and resize.
YouTube Popout Player Features

All of the following features are configurable, so you can setup YouTube Popout Player to work the way you want.

For more information, see the Options documentation page.

video_library

Open any YouTube video (including playlists) in a popout player, either as a new browser window or a new tab in your current browser window.

settings

Show or hide the video player controls in the popout player.

play_arrow

Automatically resume playback of the video when the popout player opens.

loop

Loop videos (both single videos and playlists) in the popout player.

settings_overscan

Customize the size of the popout player, either as a fixed size or as a percentage of your screen's resolution.
Or set the popout player to open at the same size as the original video player.

close

Optionally close the original video when the popout player opens.

insert_comment

Firefox Only Add custom text to the popout player's window title (for scripting).

keyboard

Configurable keyboard shortcut for opening the popout player.